You Success is our Goal!
Our vision is to create a dental learning process that is multi-faceted and centered on your growth and success as a unique dental professional.
We provide a clinical education that is built on a foundational, evidence-based approach while infusing the industry's latest technologies and current perspectives into your learning process.
As Orange County's Premier Dental Learning Facility, TheOP offers continued education, clinical mentorship, team building and leadership training to individuals from all corners of the dental community in both digital and conventional settings.
Meet Our Doctors and Instructors
The Instructors of The OP choose to educate others with a mentorship, knowledge-sharing approach. They have each served for many years in the dental field and now choose to share that experience and education to help shape the next generation of dental professionals.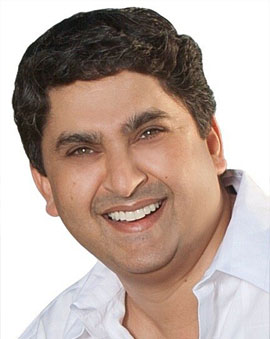 Sponsoring Dentist and Principal Instructor
For over 30 years, Dr. Nazir has been a passionate and accomplished clinician who has meaningfully transformed thousands of patients' lives.
Having been clinically educated overseas with a foundational dental education in India and an advanced degree in Oral Surgery in London, Dr. Nazir offers patients a unique set of skills in today's broad dental marketplace. Patients seek his expertise from all over the world. While vacationing in sunlit Southern California, Dr. Nazir and his family fell in love with the warmth and engaging environment, eventually choosing to make their home here in Orange County.
With a balance between patient comfort and the latest technology, Dr. Nazir runs his private practice in two beautiful facilities in Anaheim Hills and Newport Beach.
Dr. Ray (as we like to call him) has always had a desire to share his knowledge, relational approach, and unique skillset with other dental professionals. Having a strong business background and now running a surgical powerhouse, he wants to mentor and encourage other dentists, new graduates, and the next generation of clinical professionals. He values an immersion approach which may be time consuming on his part, but something he feels strongly about.
Students who are enrolled at The OP will gain immensely from being able to shadow Dr. Ray and his staff as they engage in their patient-centered practice. It gives him great satisfaction to be able to unleash your potential.
Assisting you in your path to success as a dental clinician and health care provider is, first and foremost, his goal.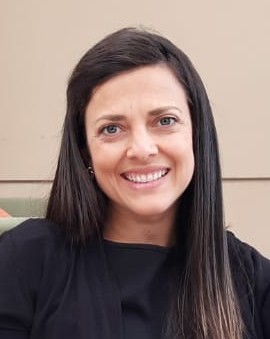 Instructor
Dr. Marquez graduated in 2005, obtaining her Dental degree from Central University of Venezuela. After working a short time she moved to California and obtained her D.D.S. degree from University of Southern California, where she was selected as a Teacher Assistant of Restorative Dentistry during her study years.
After several years in private practice, Dr. Marquez served as a Dental Officer for the United Stated Public Health Service detailed to the United States Coast Guard for five years, where she provided dental care for Coastguardsmen and Active duty members of other branches, maintaining their dental readiness and ensuring they were dentally qualified to be worldwide deployable.
Dr. Marquez is currently a dental provider at Smile Magic Dentistry, where she provides patients with caring and comprehensive dental services in an environment that is safe, reassuringly pleasant and comfortable. Dr. Marquez takes into account a person's entire state of physical and emotional health to prevent, diagnose, and treat diseases of the oral cavity keeping you relaxed and happy throughout your experience. Dr. Marquez enjoys cooking, reading, yoga, traveling, camping, hiking, and numerous other outdoor activities.
Frequently Asked Questions