Welcome to your future in dental care!
Our 8-week program gives you hands-on course work along with basic fundamental knowledge and skills necessary to start your dental assistant career.
Learn the key fundamentals that will get you to work faster!
Our program is supported completely by a highly efficient, extremely successful general dental practice where you'll learn to be a higher-caliber dental assistant at the end of your program.
Due to Covid-19, we've had to adjust the number of people who can be present at the facility at a given time. The program now includes 8 Saturdays of lectures and 8 days of clinical observation in the office. During clinical observation, the class size is now limited to 10 students, split in to five groups of two for 8 hours or one day per week for 8 weeks (64 hours total of clinical chairside training).
Clinical Saturdays at the office will include hands-on practice and training for chairside assisting, including tray layouts, infection control, sterilization and storage, taught under the supervision of a certified RDA-EF.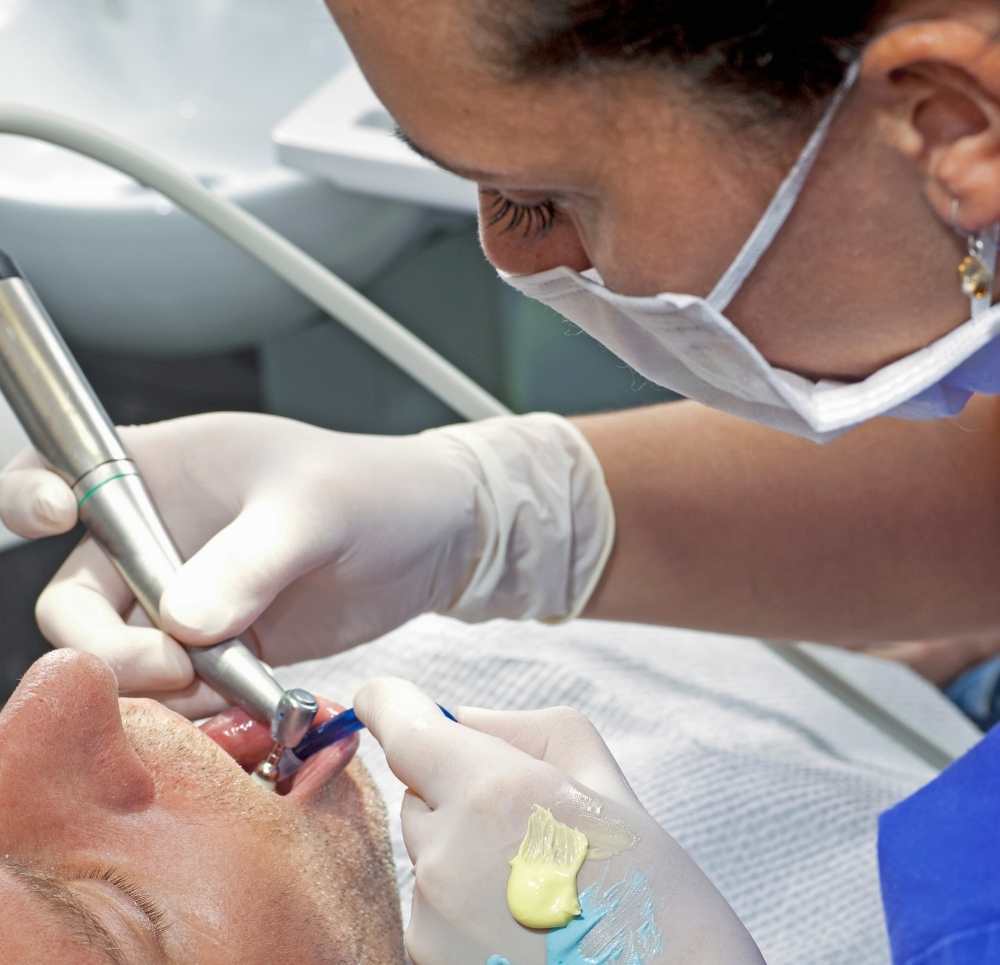 Our Courses
There is a high demand for skilled dental assistants in today's job market. The dental field is in need of trained dental assistants, and The DentalOP is a fast-paced trade school that strives to give you the skills to place you in the workforce quickly.
Learn at your own pace and create a schedule that works for you!
Be a part of our next orientation and get into the dental assisting field fast!
Call us with questions and to begin enrollment: 800-961-9392
From Our Graduates
"Great program! The teacher is great and helpful! I recommend this school to everyone seeking to become more knowledgeable and successful in the dental field."
"Fantastic instruction, fun and kind staff! I just completed my Radiation Safety certification with the OP and from start to finish it was a joy. The instructor was quick to respond to every question, and even went above and beyond to help me secure the patients I needed to take x-rays of, for my final exam. Dr. Nazir is terrific, and provided great insights and coaching into my films. This is a newer dental school and I wish I had discovered it sooner. Whether you are just getting started, are picking up courses for California certification (like me), or are seeking recertification or renewal, start your search here! You won't regret it."
"This school has been the best part of my move to California! It it so well organized and the founders put so much love and effort into it! It's well worth the money I paid. Everything I need was provided to me including uniforms supplies, books at no extra cost! Brenda, the instructor in this program has 30 years of experience in the field. She is one of the best humans walking on this planet and treated all the students like her own children. She empowered us not just taught us. Her lectures are very fun and detailed you learn so much just by going to school, when you read the homework chapters you already know it all. She is a great speaker. She provided us water coffee and snack which was so helpful for the evening school. She helped with job placement and gave a lot of helpful tips. I can't say enough good about this place. I'm going to miss it. Can't wait for the continuing education classes!"
"It was by far the best decision in my life going here. It wasn't hard to complete. I got my infection control, cal/OSHA, BLS, radiation safety and other certifications in 12 short weeks. I would highly recommend the class to anyone looking to become a dental assistant. You won't regret it."
"The Dental Op is an amazing program! I loved it and got certified in only 12 weeks! The teacher Brenda is an awesome teacher who does everything she can to help her students and make sure they succeed. I definitely recommend this program!"